WELCOME TO THE OFFICIAL SITE OF THE REHABILITATION CLINIC "SCHOOL OF LIFE"

We hope that through our site you can find information which will certainly help!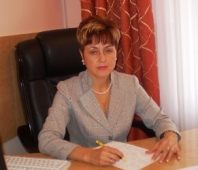 A child with problems should be the focus!
Founder of Rehabilitation Clinic "School of Life"

For the first time in Ukraine realized the idea of cooperation between the centre of social rehabilitation for disabled children "special child" and medical social rehabilitation centre for children with organic lesions of the nervous system.
In one institution works the rehabilitation clinic "school of life" for acquisition or rehabilitation of social and medical rehabilitation of children from birth to 18 years for their adaptation and integration in social life, independence at home.
In the clinic we treat such diseases:
organic pre-and perinatal lesions of the nervous system with syndromes of hydrocephalus, convulsive, bulbar, pseudo bulbar and motor disorders (paresis, paralysis, hyper kinesis) delays of statokinetic psychological and language development;
cerebral palsy;
effects of meningitis, encephalitis, myelitis, poliomyelitis and similar to it diseases,polyradiculoneuropathy, neuritis, non-specific nervous system diseases (toxoplasmosis, cytomegalic and others);
postnatal effects of acute cerebral circulation disorders, traumatic head injuries, spinal cord and peripheral nervous system;
residual after neurosurgical operations, which require rehabilitation treatment;
epilepsy and epileptic syndromes;
hereditary-degenerative diseases of the nervous system;
diseases and defects of the nervous system and musculoskeletal system that are subject to neuroorthopedic correction.

The main purpose of rehabilitation is to integrate children into society, rehabilitation of social disability status, to reach the financial independence and social inclusion.